Ultra Multipole Brushless DC Motor(Inner Rotor Type) UM-8045
Suitable to be used as direct drive for low cogging
torque. High motor torque/volume ratio will make a personal mobility more powerful.
Can be made thinner and lighter
Built-in drive circuit & reducer is also possible
Patented in US & China, patent pending in Japan.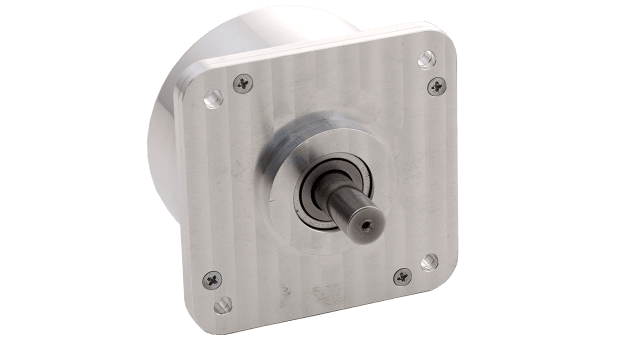 Characteristic diagram

Basic characteristics

Item

Specifications

Input voltage

24 V

No-load speed

1371 r/min

No-load current

1.45 A

Starting torque

5.5 N・m

Starting current

33.0 A

Maximum output

197 W

Maximum efficiency

68 %

Mass

750 g

Magnetic poles

56 Pole

Outline drawing

・Motor driver required.

・5V power supply for Hall IC signal output required.

Patent:US

Patented in US for Ultra Multipole Brushless DC Motor. Patent number:10,707,705

Patent:China

Patented in China for Ultra Multipole Brushless DC Motor. Patent number:CN109787383B

Usage example
『Ultra Multipole Brushless DC Motor(Inner Rotor Type) UM-8045』
Click here for inquiries and catalog requests
Inquiry